AMAZING GRACE
CHRISTIAN CHURCH
(LCMC)
Pastor Robert Lorenzano, Pastor
Email: lorenzanomat633@gmail.com

Rev. Dr. Rick Bezanson,
Associate Pastor
Email: RevRick@grace-happens.org

Pastor Robyn Bezanson,
Associate Pastor
Email: bezanson2@cox.net

7310 W Camelback Rd
Glendale, Arizona 85303
480-869-7420

· Sunday Worship 9 A.M.
· Bible Study at 10:30 A.M.
· Sunday Worship 11 A.M.
· Misa de Domingo a 12:30 P.M.
· Youth Group Is Now Every Other Sunday At 10:30 A.M.
· Sunday School for Children during Worship & then return to have Communion.
· Confirmation classes for all youth 7 to 18 years old.
· Celebrate Recovery Tuesday 7:00pm.
After service and you are invited to stay for fellowship and refreshments.
· Email for information about Baptisms, First Communion, Confirmation Classes, Las Quinceañeras, Ministerial Care, Marriages, & Funerals.
---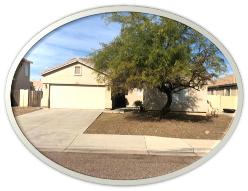 House of Grace is a discipleship halfway house for women recently released from jail or prison. The website is AZhouseofgrace.org
---
Jail Ministers: Pastor Rick Bezanson, Pastor Perry Kopatz, Pastor Robyn Bezanson, Cecelia Stevenson, Sandi Strom, Bill Thompson, Greg Erdmann, Mary Wong, Annette Valverde & Sharon Maddox.


Celebrate Recovery Minister: Pastor Robert Lorenzano


Missions: We now support Voice of the Shepherd, Hebrews 10:24, and Streets of Destiny community meal.


Special Pastoral Call: Pastor Rusty and Cindy Bailey

---



Please consider helping Amazing Grace with your financial support by giving online.


INVITATION: Would you like to invite Jesus into your life to be your Savior and Lord? Jesus said, "Here I am! I stand at the door and knock. If anyone hears my voice and opens the door, I will come in and eat with him, and he with me." (Revelation 3:20)
---

UNWANTED VEHICLE?
Donate it to Amazing Grace and
get tax relief!
Call 1-877-999-8322
Or Click on the Car Below